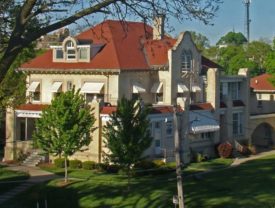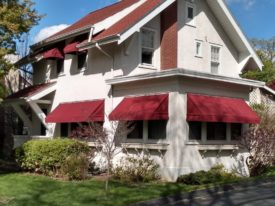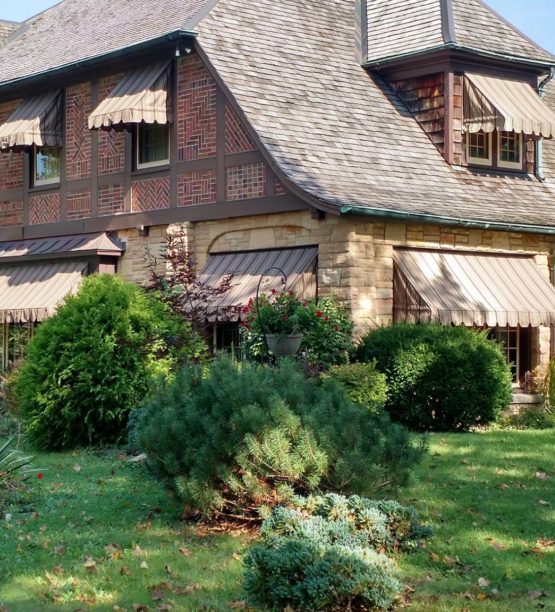 Home enhancements for comfort and lifestyle
Custom Awnings for Homes. Canvas Products has the know-how and experience to create a wide range of awning styles for any and all types of residential dwellings — contemporary, traditional, and more.
Homeowners choose awnings to protect family and friends from the elements as well as add character to their homes. It's also a very practical way to decorate the exterior of your home.
We have hundreds of colors and many styles to choose from. Please take some time to check out the many fabric options on our Resources Pages. We're confident that you'll love what you see!
In addition to the usual, traditional awning options for homes, you may want to consider retractable (motorized) awnings as well!