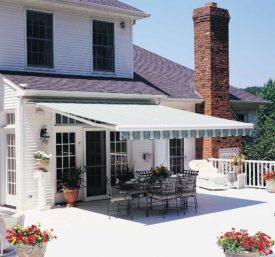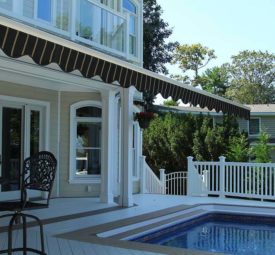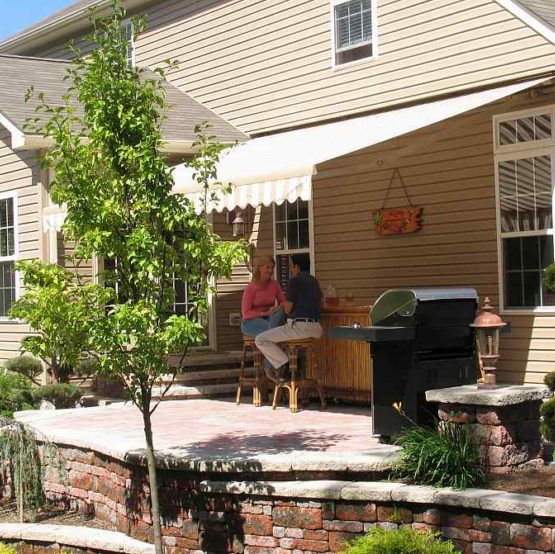 Beautiful shade has never been so easy!
Enjoy the outside more than ever thanks to the ease of retractable awnings.
Retractable awnings allow you to easily enjoy a deck or patio at any time, whether it's sunny or rainy. If you want some shade, then have your awning open. If you want to enjoy the sunlight, just retract it.
With today's technology — wireless remote devices and mobile apps — you can control and activate your awnings from anywhere!
For more inspired information, please visit our Somfy Resources Page . There, you'll find more details about our Motorized Retractable Awnings.
In addition, Canvas Products also offers creative options for windows and porches. View them here: roll-up shades.